Custom Plastic Hose Fittings for Any Application
Glennco Fittings is one of the Midwest's premier designers and manufacturers of precision plastic hose fittings and tube fittings, offering a wide range of parts and customization capabilities to ensure reliable compatibility with your commercial or industrial operations.
Plastic Fittings
Hose fittings In all shapes and sizes

Tube fittings For secure, leak-proof connections

Bulkhead / panel mount fittings Connect to a tank or panel, with barb reduction options available

Single-barbed design fittings For flexible plastic tubing with an internal diameter of 1/16" to 3/8"

Threaded fittings From UNF 10-32 to 1/4 NPT thread standards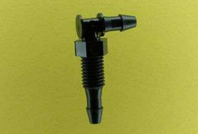 ---
Plastic Couplers
Hose adapters For direct thread-to-barb or barb-to-barb connections

Hose couplers For versatile tube-to-tube connections

Tube adapters With male or female thread ends

Manifold adapters Space-saving single inlet and multi-barb outlet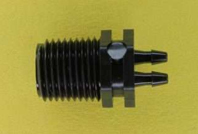 ---
Much More
Couplers

Elbows

Tees

Crosses

Caps and plugs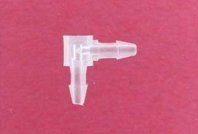 Products
Connecting You to Success in:
Automotive 
Durable, heat-stabilized nylon materials utilized for your OEM & aftermarket performance integration needs.
Water Analysis Systems
Safeguard your water quality with properly fitted, material-compatible connectors.
Commercial Automation/Fluid Transfer 
Reach every inch with quality plastic hose fittings for all your attachment needs.
Computer Applications
Connect coolant fluid lines for your water coolant CPU lines on high-performance or gaming computers.
Industrial Automation
Single-barb design allows for secure connection of hoses and tubes in your electronically controlled industrial flow of liquid and pneumatic transfer.
Robotics
Properly feed your robotics equipment with precision fittings utilizing a single-barb design for a secure fitment to hoses and tubes.
Medical Applications
Limited use or disposable applications, where product durability and biocompatibility features are desired.
Retail Manufacturing
Support smooth retail manufacturing processes with durable fittings.
---
Using High-Grade, Compliant Materials
Our fitting materials are procured for a broad range of fitting styles and potential material types, so they meet the highest of standards required by large companies and their regulatory requirements. Many of our customers receive a material grade far superior to their necessity.
All materials are widely accepted in the medical, automotive and industrial fields, and they contain many regulatory compliances.
Design and Modeld for: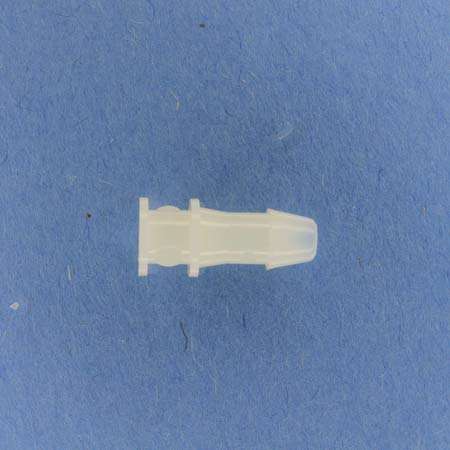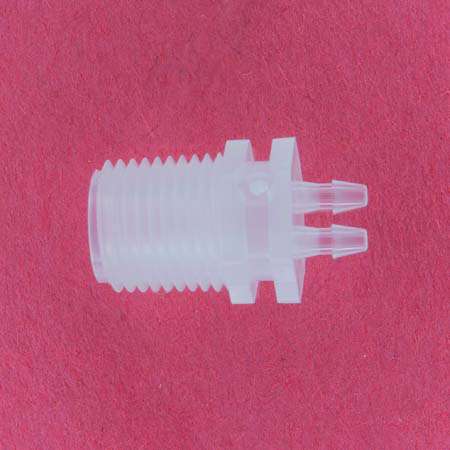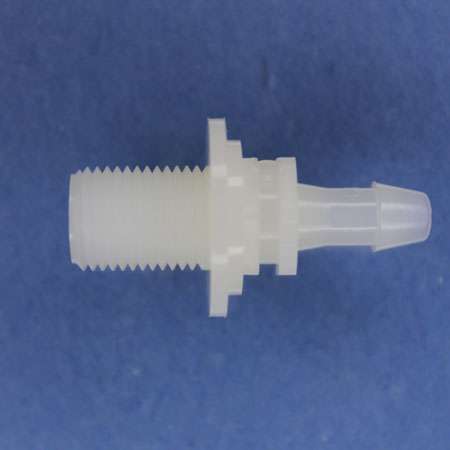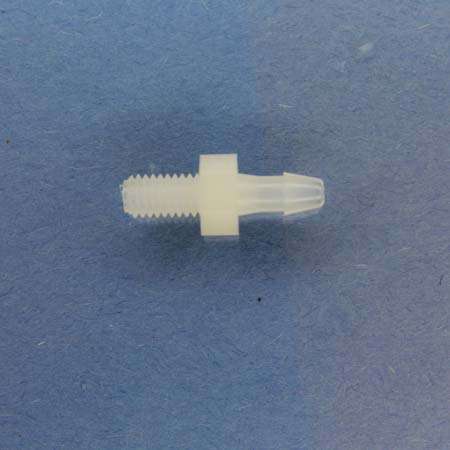 Custom Configurations
Can't find what you're looking for? In addition to the hundreds of plastic tube fittings and adapters listed here, Glennco Fittings offers many more sizes and configurations. Plus, Glennco Fittings offers custom products and design/engineering services to develop the solution that's right for you!
Full Design and Molding
Backed by 20+ years of experience, Glennco Fittings has become a local expert in the development of high-quality, innovative plastic fittings that meet the needs and stringent demands of industrial customers. Our in-house engineering team can create custom designs for almost any applications, while our exclusive, highly versatile molds can efficiently produce your custom fittings with precision.
WHAT'S NEW
Manifolds from Glennco help product engineers simplify and improve overall design efficiency by providing intelligent solutions and alternatives to standard couplers and fittings. Check out the latest manifold adapters and couplers here!
MADE IN THE USA
We produce threaded and barbed fittings molded and manufactured in-house in the Midwest using high-quality fitting materials, including:
Black Nylon – Entech N1000STHL BK




PA 66 unfilled, impact modified, heat stabilized, chemical resistance.




RoHs compliant and automotive approved.

Natural Nylon – Vydyne 21SPF




PA 66 unfilled, heat stabilized, abrasion resistant, chemical resistance.




RoHs compliant, automotive approved and UL listed.

Polypropylene – Invista 13R9A




Random copolymer non-animal-derived components, sterilization by gamma radiation, EtO, E-Beam and Autoclave.




RoHs compliant, FDA, USP 88 Class VI, USP 85, Drug Master File listed.

PDVF (Kynar®) – Arkema 720




Fluorinated thermoplastic homopolymer, chemical resistance, impervious to UV, high purity, good mechanical and thermomechanical properties.




RoHs/Reach compliant, USP VI, NSF, USDA, UL, ASTM approvals.